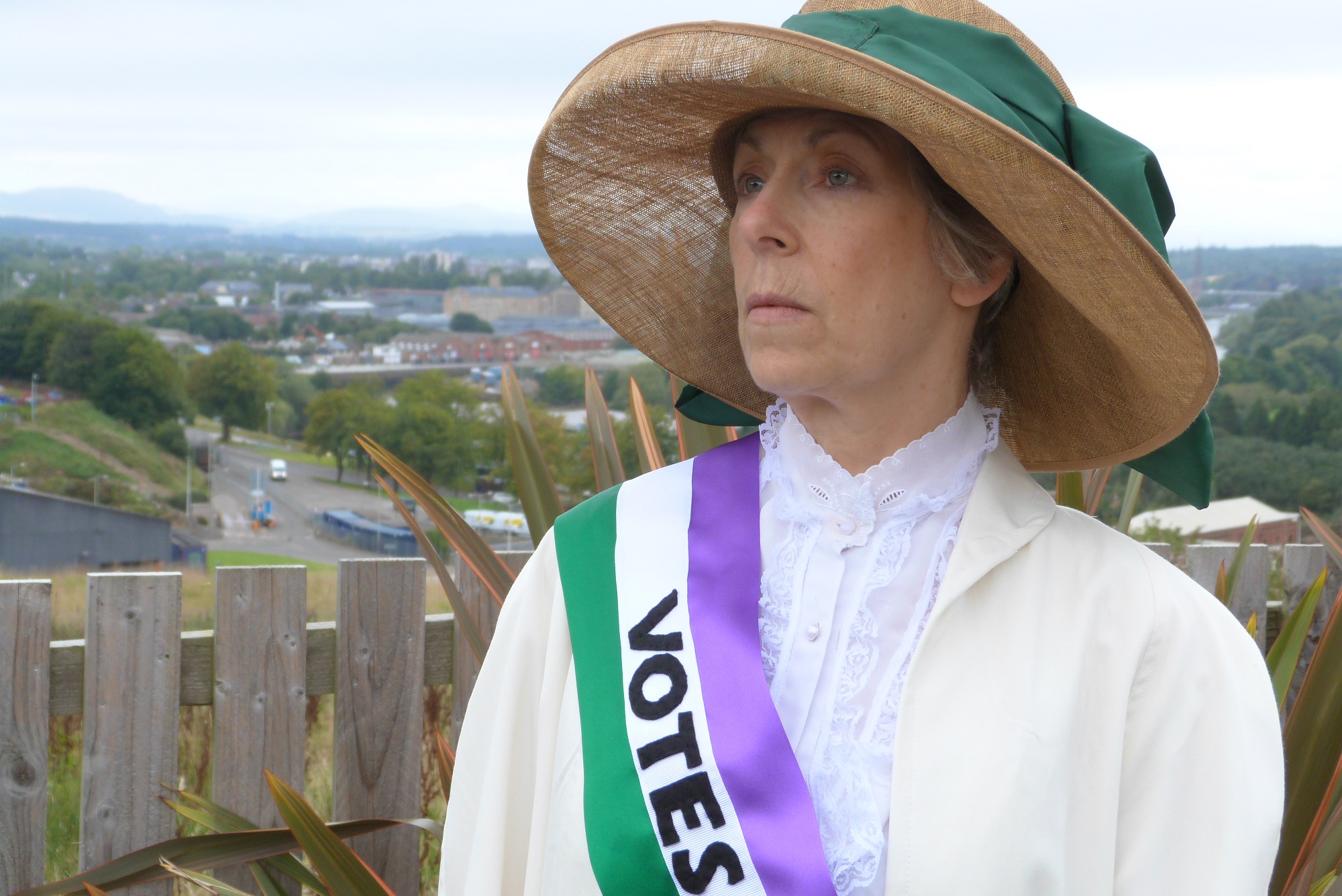 Actors from Perth Drama Club will perform the world premiere of a play about four suffragette hunger strikers.
The cast is rehearsing 'Cat and Mouse' which tells the story of the women who were held in Perth Prison in 1914 and subjected to a regime of force-feeding.
Written by Ajay Close, former writer-in-residence of the Fair City, the play takes place in Goodlyburn Theatre at Perth College from Wednesday October 19.
The full production has never been performed before and Ms Close, who lives in the city, is delighted it will be finally be staged. She said:
"I'm very pleased the play is going to be seen and I think it will have a huge appeal to a Perth audience.

"What happened to the women happened in Perth and some of the key places, such as the prison and the doctor's house, are still here.

"The Perth which was overrun by the suffragettes in 1914 is the same city as today and I think their story and the issues raised are still relevant."
'Cat and Mouse' tells the tale of suffragettes Arabella Scott, Frances Gordon, Maude Edwards and Fan Parker and Dr Hugh Ferguson Watson – the doctor who force-fed them.
It focuses on the connection between Arabella – who was fed by stomach tube for five weeks – and her doctor 'torturer' and their complex relationship lies at the heart of the play.
'Cat and Mouse' was the focus of a series of rehearsed readings several years ago but Perth Drama Club is the first organisation to stage a full production after member Carolyn Duffin came across the play by chance.
She had loved Ms Close's most recent novel 'Petrol Scented Spring', which is based on the same events, and on researching the book further discovered a play had been written previously.
Ms Duffin, of Blackford, said:
"I was intrigued and wanted to know more about the play, 'Cat and Mouse', so I contacted Ajay.

"She sent me a copy of the script which I read and thought was amazing.

"I knew it would be a fantastic play for us to perform and took the idea to the drama club committee.

"They were as excited as I was at the chance to stage a local story which had not been told before and we were fortunate Ajay was happy to give us approval to perform it."
'Cat and Mouse' is directed by Max Clay with Ms Duffin as Arabella, Linda Coupar as Frances Gordon and Perth Drama Club president Martin Nickolls playing Dr Hugh Ferguson Watson.
'Cat and Mouse' will be performed for four nights from Wednesday October 19 until Saturday October 22 at 7.30pm in Goodlyburn Theatre.
Published by Blackburn Communications on September 29, 2016.
As featured in The Perthshire Advertiser; The Scotsman; Strathallan Times and The Courier.