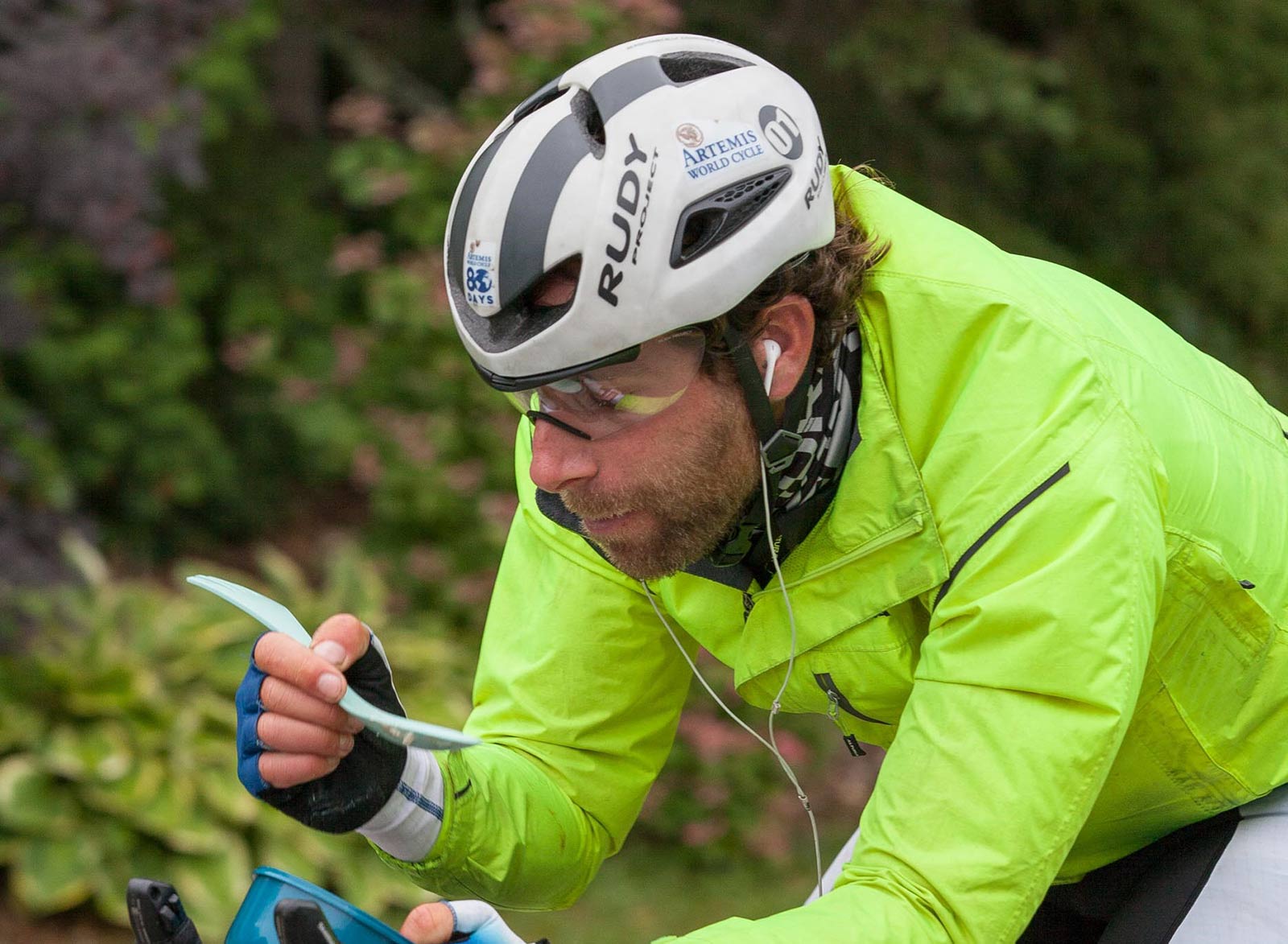 Scottish cycling legend Mark Beaumont is gearing up for his latest challenge – as guest of honour at the first Fife Whisky Festival.
The endurance cyclist will open the showcase event which takes place on Saturday March 10 at the Corn Exchange in Cupar.
Mark, who holds the record for cycling around the world, is delighted to have the chance to sample a dram or two at the festival.
He said:
"As an athlete I drink modestly but have always enjoyed a dram on the right occasion ever since I lived around the corner from The Ben Nevis – a famous whisky and folk music bar in Glasgow."
Mark will open the event – which he describes as an important boost to the local economy – at 1pm before mingling with festival-goers and enjoying the entertainment.
He said:
"Having partly grown up in Fife, I am proud of all the Kingdom has to offer and look forward to coming back and enjoying the Fife Whisky Festival.

"I'm aware of all the fantastic developments with distilling in the area and, for those who are new to Fife, this festival and events like it are so important in putting Fife firms on the map for travel and business."
The inaugural festival was launched by businesswomen Justine Hazlehurst, founder of Kask Whisky, and Karen Somerville, managing director of Angels' Share Glass.
They joined forces to organise the festival in a bid to bring whisky back to the Kingdom of Fife.
Karen said:
"After years of attending whisky festivals around the world, Justine and I were delighted to have the chance to bring an exciting new event to Scotland.

"Our plans have proved popular with whisky lovers across the country and further afield who've been snapping up tickets.

"And today we're honoured to announce today that Mark Beaumont has taken up our invitation to open the first Fife Whisky Festival and enjoy a few drams."
The inaugural Fife Whisky Festival will showcase the renaissance of whisky-making in Fife and bring together whisky lovers and producers from across the region and much further afield.
More than 25 distilleries and independent bottlers will be attending the event ensuring a huge range of whiskies for visitors to try.
For more details and to buy tickets, go to www.fifewhiskyfestival.com
Published By Blackburn Communications on January 29 2018.
As Featured In: The Herald; Fife Today; The Whisky Business, The Spirits Business and Catering Scotland.com