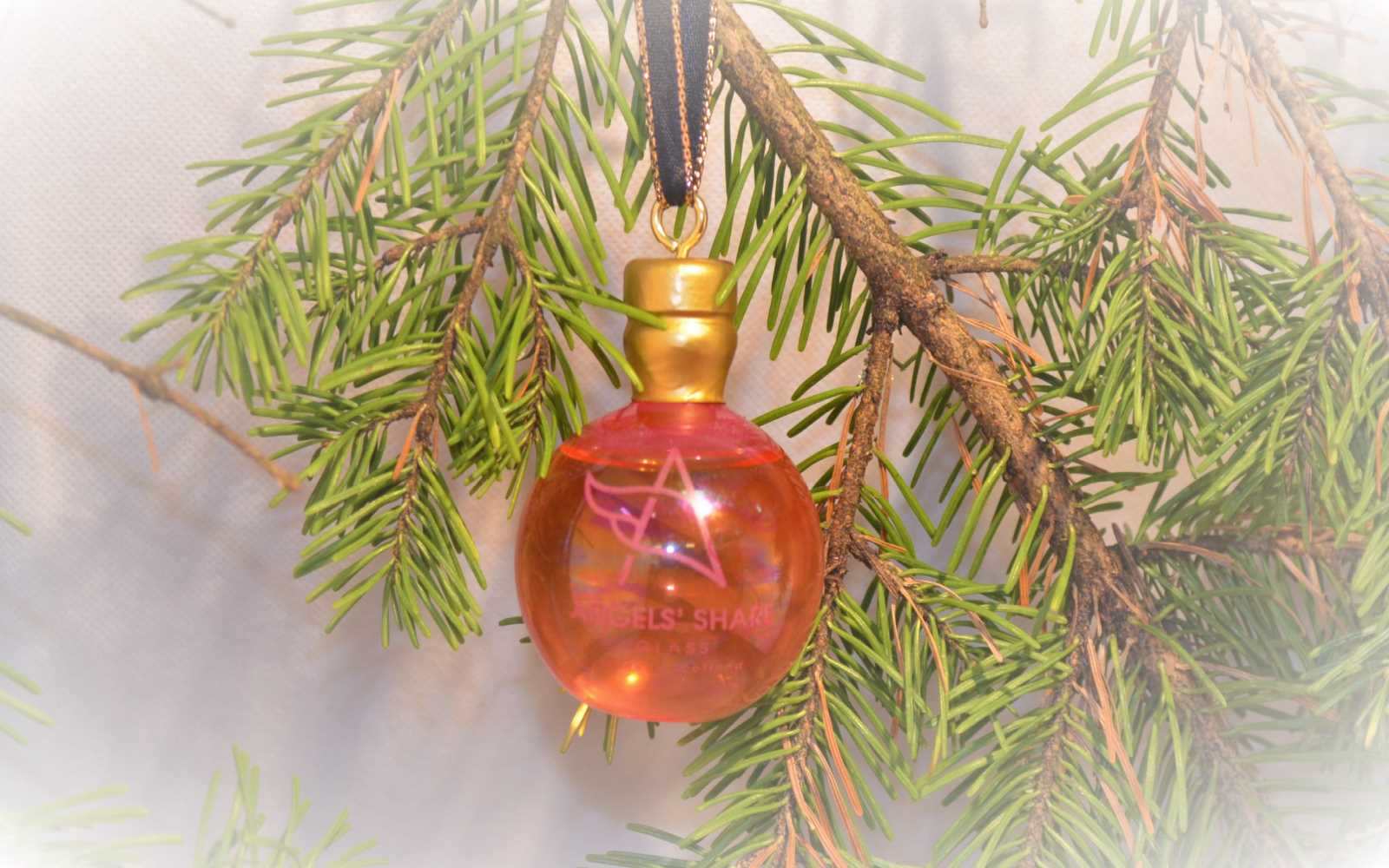 A family firm has launched this year's must-have Christmas product for whisky lovers – glass baubles filled with Scotland's national drink.
Stirling-based Angels' Share Glass teamed up with independent bottlers Douglas Laing & Co to create a line of hand-blown coloured glass baubles with whisky inside.
There are four different baubles in the range each filled with 50ml of one of the regional whiskies from Laing's Remarkable Regional Malts.
The Orange bauble is filled with Big Peat – a blend of single malts from Islay – while the Green features Timorous Beastie which is described as capturing "the true essence of the Highlands."
There's a Red bauble filled with Scallywag –  a malt inspired by a long line of Douglas Laing family fox terriers – and a Gold/Mother of Pearl coloured ornament which comes with a dram of Rock Oyster, a malt from Scotland's whisky islands.
The baubles come with a removable cork making them perfect for a festive dram before being re-filled with a whisky of choice.
Angels' Share Glass Managing Director Karen Somerville said:
"We've always made Christmas baubles sealed with a famous whisky quote inside so we thought why not go one step further and make lovely glass ornaments filled with whisky you can drink.

"The baubles have really caught people's imagination and demand has been fantastic so far.

"They're very colourful and customers say they like the idea of hanging something beautiful on their tree with the added bonus of trying out the different malts on Christmas Day."
Jenny Rogerson, of Douglas Laing & Co, said:
"Our family business is all about quality and craftsmanship.

"Karen and her team at Angels' Share Glass share those same values so we're both proud and delighted to partner with them on this innovative, fun project."
A boxed set of the baubles –  featuring the four colours and four whiskies – costs £48.
Angels' Share Glass is based in Bridge of Allan, near Stirling and was established by Master Glassmaker Tom Young MBE and his daughter Karen Somerville in 2013.
Published by Blackburn Communications on October 17, 2017.
As featured in The Scotsman; The Stirling News; The Drinks Business; Scotch Whisky.com and Scottish Licensed Trade News.