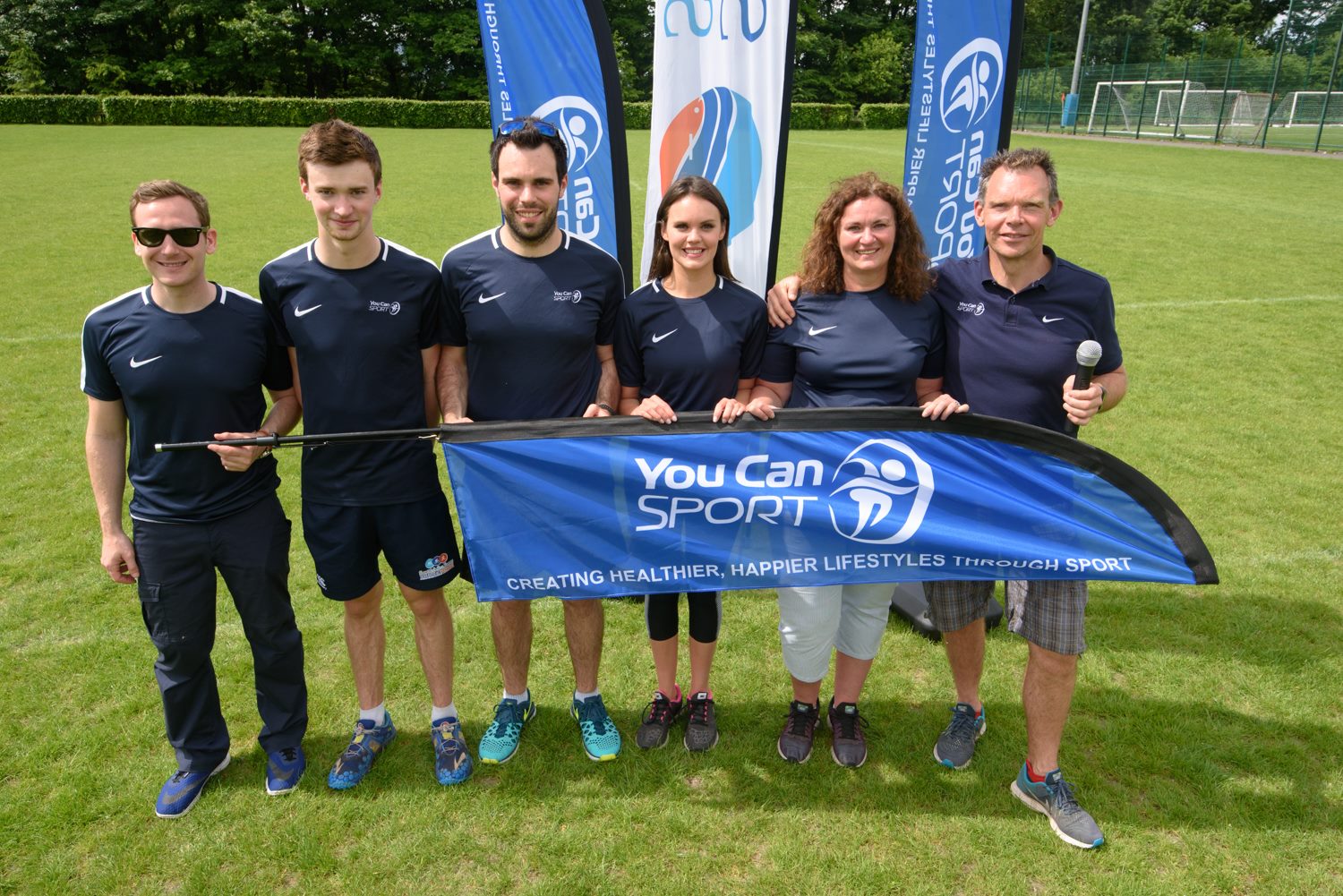 A family firm has come up with a novel way to help companies motivate staff – by training them for their own triathlon.
You Can Sport encourages business leaders to swap mundane corporate days and traditional team-building activities for multisport events to improve employees' health, team spirit and productivity.
The Stirling-based company, run by the Coull family, worked with leading salmon producers Scottish Sea Farms Ltd to deliver a successful in-house Triathlon Festival.
The event saw more than 100 employees, their families and suppliers swim, bike and run at the University of Stirling.
Staff spent six months training with You Can Sport coach Craig Coull before participating in the triathlon which tested mental strength and physical ability and led to benefits for staff and bosses.
Scottish Sea Farms Export Commercial Manager Celine Kimpflin said:
"We have a good record for motivated and passionate people, but this event really pushed that forward and the sense of accomplishment from people who thought they could never do anything like this was fantastic.

"We had all shapes and sizes involved, from people who were already fit to people who hadn't even walked 5K and didn't know about triathlon.

"Training together brought everyone to the same level – barriers were broken and instead of going to the pub after work we were training for a triathlon."
The triathlon, which was attended by Olympic swimmer Michael Jamieson, raised £35,000 for charity and is now set to become an annual event.
Graham Coull, an experienced triathlete, set up You Can Sport with his wife Gillian, sons Gregg and Craig and daughter Michelle.
They offer a range of coaching programmes and focus on encouraging people of all abilities to participate in sport and achieve a happier, healthier lifestyle.
The firm is also targeting the corporate market after recognising the benefit sport can bring to businesses and entrepreneurs. Graham said:
"Organising a multisports event has much more to offer than hosting corporate days which can be boring – plus this kind of initiative develops over six months and genuinely changes lives."
For more information, visit www.youcansport.co.uk
Published by Blackburn Communications on September 2, 2017.
As featured in The National; Tri Radar.com; Scottish Business News Network; The Stirling News and Real Business.