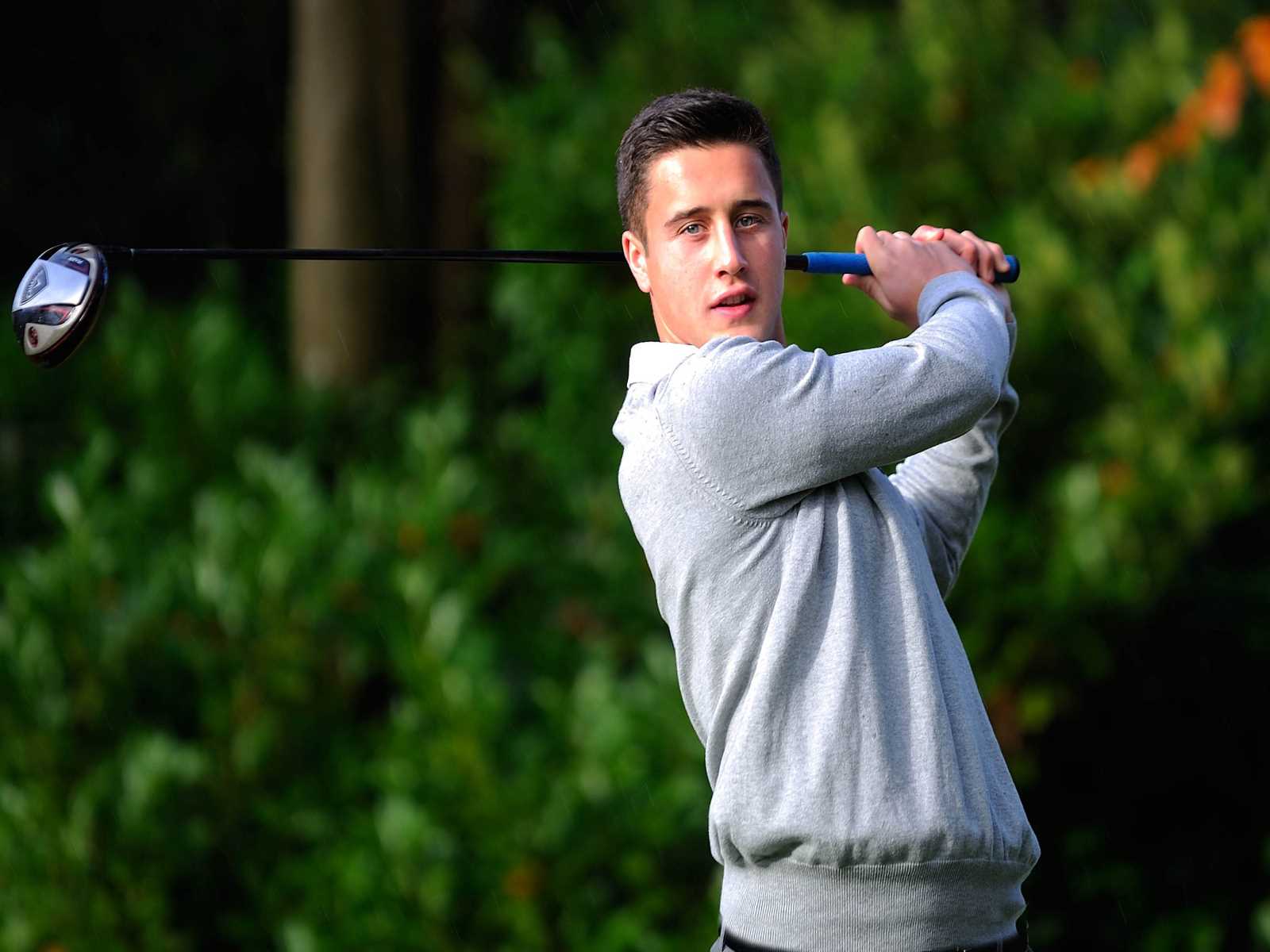 Beaconhurst School is hosting its first Golf Academy Open Day in a bid to grow the popular sport.
The independent Bridge of Allan school has been gradually developing its grassroots golf programme under the leadership of PGA Professional Tim Mitchell since 2016.
A state-of-the-art Golf Hub – which won praise from Martin Slumbers, the Chief Executive of the Royal and Ancient Golf Club at St Andrews, – was opened at the school last year.
And the programme, which began with six golfers, now has 48 pupils of all ages involved.
The Open Day takes place at the school on Saturday June 16, from 9.30am until 11.30am, and young people with a passion for Golf and their parents are invited to come along.
Headteacher Sandra Bannerman said:
"Beaconhurst are successfully bucking the trend when it comes to growing Golf at grassroots level.

"We have a great programme run by Tim Mitchell and a fantastic Golf Hub used by pupils and teachers across the school.

"We're hosting our first Golf Open Day to let the local community discover what we have to offer at Beaconhurst and how keen golfers can combine a first-class education with progressing their sport."
Tim Mitchell, a level 3 PGA coach, developed the innovative Par System Golf programme which uses a variety of coaching techniques and challenges to create an individualised pathway for each pupil.
They work through levels appropriate to their ability to build up technical skills and set future goals. Tim has set up a four-tier system beginning with an introduction to golf for the youngest pupils and leading up to a performance squad for the most able players.
Pupils receive regular coaching sessions, strength and conditioning training and the chance to compete in golf tournaments.
Tim said:
"We're looking to create a culture of golf for our children and we do that by combining a fun and laidback atmosphere with the developmental side so they don't feel they are under pressure.

"They are so excited to learn and enjoy building their own simulated golf courses to play in the Hub. "It's about working out what each child wants and creating pathways to keep them interested and developing.

"The Open Day is aimed at strengthening the squads and giving local children the opportunity to come and look at our golf programme.

"It should be a fun day – we'll have a driving range set up on the Astroturf and do some co-ordination statistics and reaction skills as well as using the equipment in the Golf Hub.

"We may be a small school, but we have a golf programme which really punches above its weight and we're keen to demonstrate what we do."
The programme has already seen pupils benefit in a variety of ways with one top player, Zoe Morton, securing a place to study Business on a Golf Scholarship at the University of Oklahoma.
Meanwhile, Zoe and two others from the performance squad, Rory Bayne and Harry Clark, are world-class Category One golfers which means they play off a handicap of 5 or less – compared to an average handicap of 17.
The Golf Academy Open Day starts at 9.30am on Saturday June 16 and participants can learn about the school's Junior Academy (age 8-11) and Senior Academy (age 12-18).
They will have the chance to tour the facilities, take part in golf challenges, meet Beaconhurst teachers and coaches and chat to some of the performance golfers already on the programme about their experiences.
Published by Blackburn Communications on May 29, 2018.
As featured in The Stirling Observer and The Stirling News.